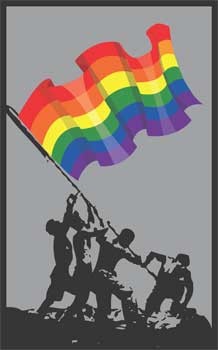 The last time I ran a poll it got some pretty interesting results, so I thought, why not do another one? This time the focus is on rainbows, the ubiquitous symbol of gay pride. As you very well now, symbols are an essential part of how humans communicate and make sense of the world. However, some of us raise some sensible objections.
In this poll you can enter your own answer, in addition to choosing from the ones already available.

Gay pride Rainbows are...
Oh, and feel free to check out Rainbow Depot for some first rate rainbow gear.